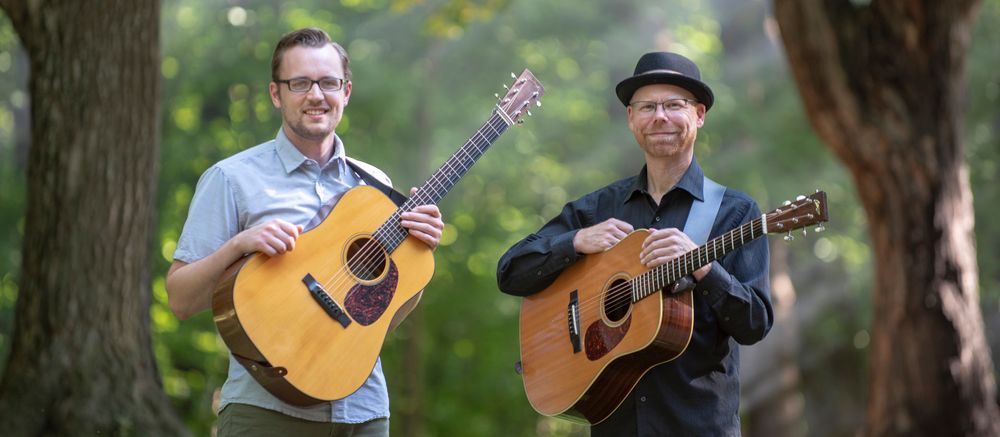 Gentlemen Dreadnought is the combined effort of  Clint Birtzer and Derek Johnson. In 2006, after years of playing rock-n-roll, Derek Johnson helped form the bluegrass band The High 48s. Derek went "full time" in 2011 when he joined Monroe Crossing where he maintains a very busy schedule performing throughout the USA, Canada and Europe. 
All the while the much younger guitar slinger, Clint Birtzer, was winning flat picking guitar contests and performing, as a teenager, in the traditionally minded Sawtooth Bluegrass band. As the boys grew to men they established a more progressive and original sound as the Sawtooth Brothers. In 2018 the circle became complete when Clint took over Derek's old guitar and vocal duties in The High 48s.
The two enjoy the simplicity of a duet where they have fun exchanging guitar licks, but what Clint and Derek enjoy the most is the way their vocals merge together in "brother duet" like harmony. Whether picking out blazing bluegrass numbers, singing heart breaking old time country songs, or harmonizing on traditional gospel tunes these two established and seasoned musicians put on a great show in any setting.